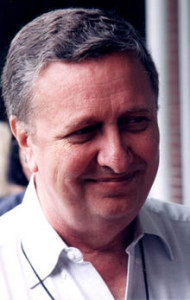 The year 2016 marked the 40th anniversary of Prof. José Rodolfo Galvele's influential publication, "Transport Processes and the Mechanism of Pitting of Metals." [ref]Galvele, J. R. Transport Processes and the Mechanism of Pitting of Metals. J. Electrochem. Soc. 123, 464-474, doi:10.1149/1.2132857 (1976).
[/ref] The NACE Technical Exchange Group (TEG) 407X "Mechanisms of Pitting Corrosion" honored Prof. Galvele's legacy by dedicating the 2016 "Mechanisms of Localized Corrosion Symposium" to the advancements in localized corrosion research over the last four decades.
Our goal was to bring together renowned researchers and engineers to discuss the fundamentals of localized corrosion and how industry applies those concepts in normative standards, materials selection philosophies, and best practices. The symposium was held at NACE's CORROSION 2016 in Vancouver, Canada and was chaired by myself and Dr. Ajit Mishra (Haynes Int., United States).
A tribute to a great person and a tireless scientist
Thanks to Prof. John R. Scully, Sammy Miles, Marlene Walters, NACE's editorial board, and the contribution of many authors and reviewers, January's issue of CORROSION Journal (CORROSION Vol. 73, Issue no. 1) is a tribute to Prof. Galvele's life work.
There are excellent articles in the special issue, including:
To learn more head to the editorial by clicking on the figure below.
Many thanks to all who contributed to the CORROSION 2016 symposium and the special issue!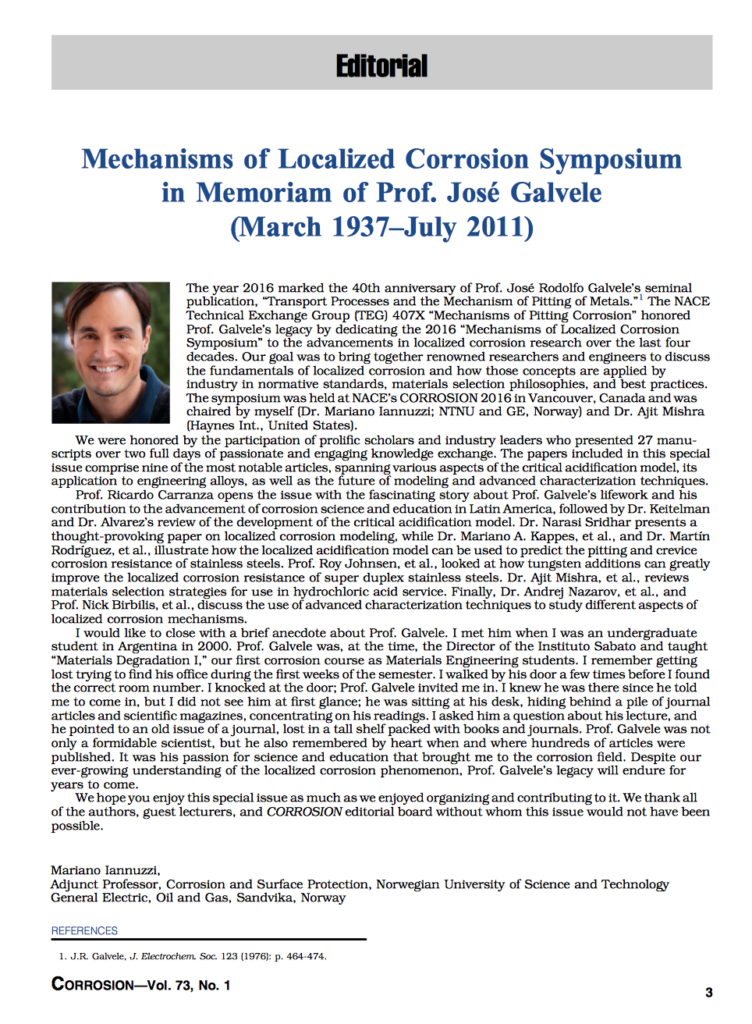 [altmetric doi="10.5006/2327″ type="donut" condensed="true" data-hide-no-mentions="false" popover="right" details="right"]
Citation
Iannuzzi, M. "Mechanisms of Localized Corrosion Symposium in Memoriam of Prof. José Galvele (March 1937–July 2011)." Corrosion 73, 3-3, doi:10.5006/2327 (2017).